Via Les I took the "Which Ancient Language Are You Test" and my results were:


Your Score: Older Futhark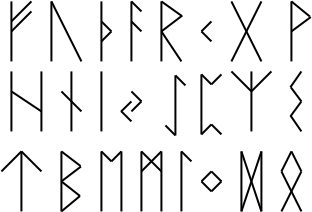 Language of the Norse, Older Futhark! Thirty symbols, all told. And no hardier, more warrior-like tongue has ever graced the longships of the Viki or left the Celts and Saxons in such quivering fear. There's only one drawback, that being you died 800 years ago.
The Which Ancient Language Are You Test written by imipak on OkCupid Free Online Dating, home of the The Dating Persona Test

The test tracked 4 variables and I scored "over 99%" on Ideogramatic, Syllablic, Logogramic and Alphabetic "compared to other people my age/gender".